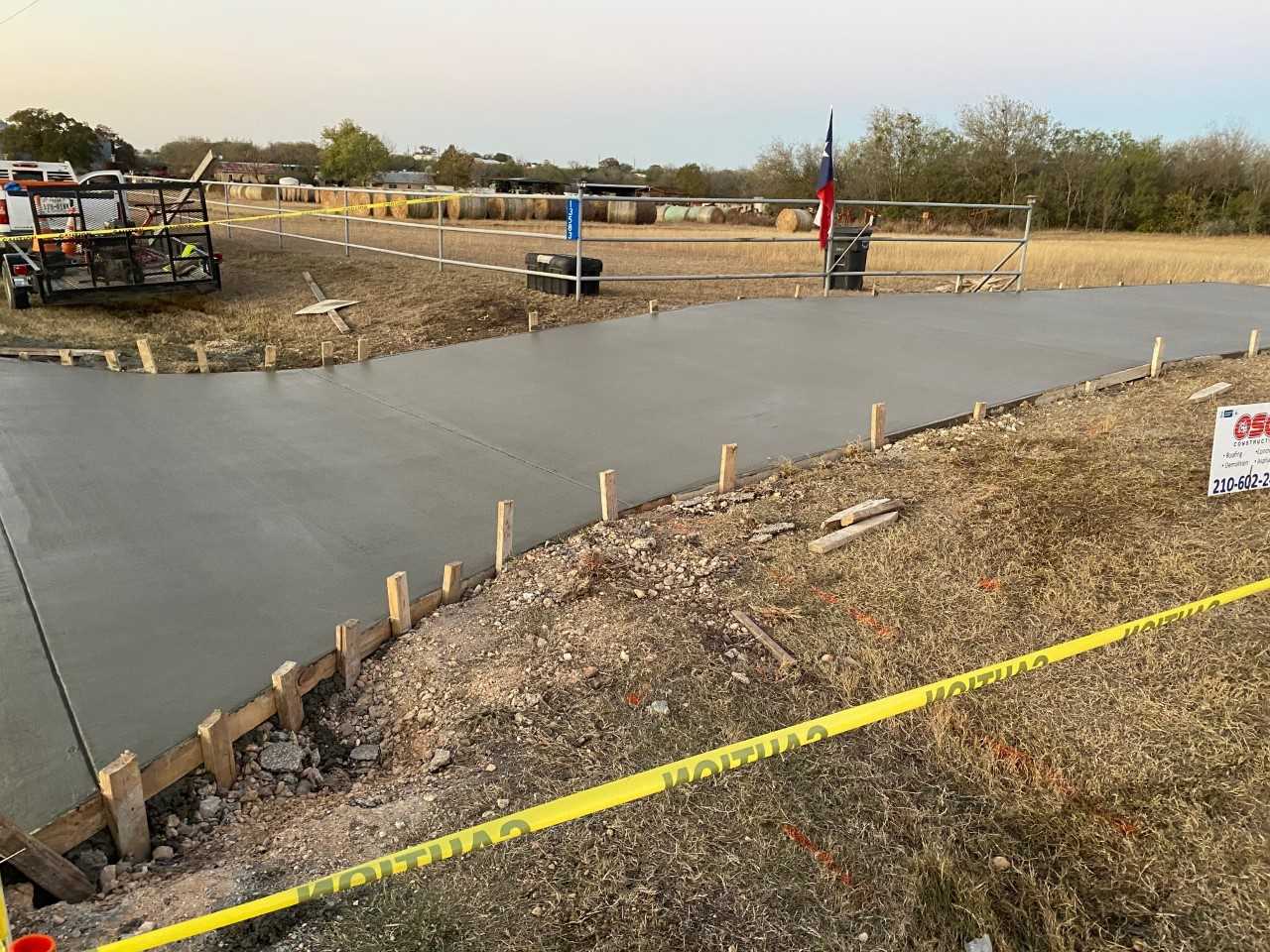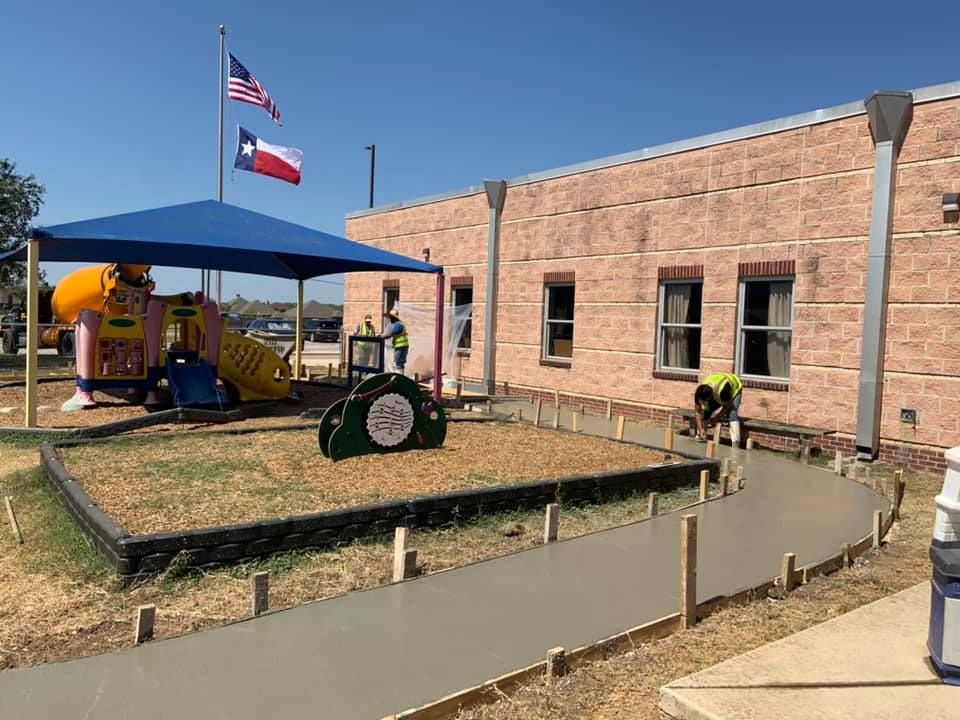 Concrete Contractor
Driveways, Sidewalks, and Foundations
As can be seen with over 25 years of experience, OSO Construction offers high-quality concrete contractor services in San Antonio, La Vernia, Floresville, and surrounding areas. As a result, proudly serving both residential and commercial customers. Not only are we local, but we are also committed to providing a great customer experience every time!
Most customers are surprised to learn about all the services we offer.  Our specialty is concrete driveways, sidewalks and foundations - both commercial & residential.  Let's not forget about concrete patios - we love extending or adding patios to any backyard for the ideal outdoor space.  Do you have existing concrete that is beyond repair?  Naturally, we can easily demolish your concrete and create a new space that fits your budget and needs.  
From a new concrete driveway to concrete steps and patios - we can help from budget to completion.  Obviously hiring a concrete contractor is an investment.  For this reason we recommend a site visit prior to bidding to ensure an accurate estimate.  Being the best concrete contractor in San Antonio is quite a responsibility and one that we take pride in.  
Concrete Contractor Services
The list below is not all inclusive, so if you do not see the services you are looking for, call us!  We have been San Antonio's top concrete contractor since 2006, so that means we can handle just about any concrete project.  
OSO is proud to serve San Antonio and surrounding areas for all your commercial and residential concrete needs.  We cover Bexar, Wilson and Guadalupe Counties.
Did you know we are certified through the Veterans Administration as a Builder?  That's right, if you have a VA approved project, we can handle it for you!  You might need to install a handicap concrete ramp or extend a concrete driveway, we can complete these type of projects in as little as 3 days.  Let us help you with the paperwork process for the VA Grants.   VA Builder Verification
If you don't see the concrete service you need listed here, please call us, and we can help you with your project.  (830) 253-5737.  You might prefer us to contact you, simply submit the form below and provide us with as much detail as possible, so we can provide you with an accurate estimate.  Many times we can quote your project right over the phone.  It's fast and easy to work with us.  Contact Us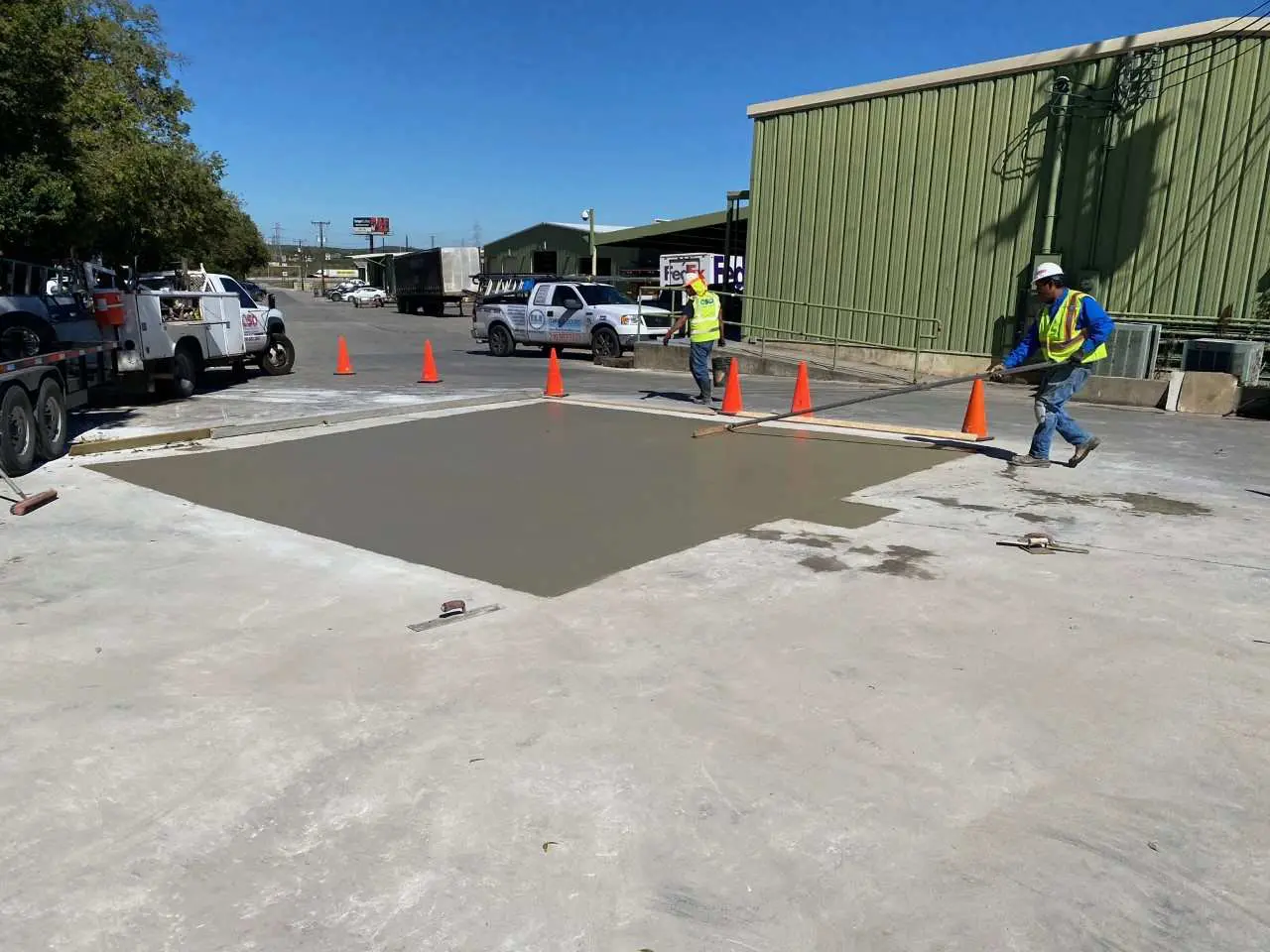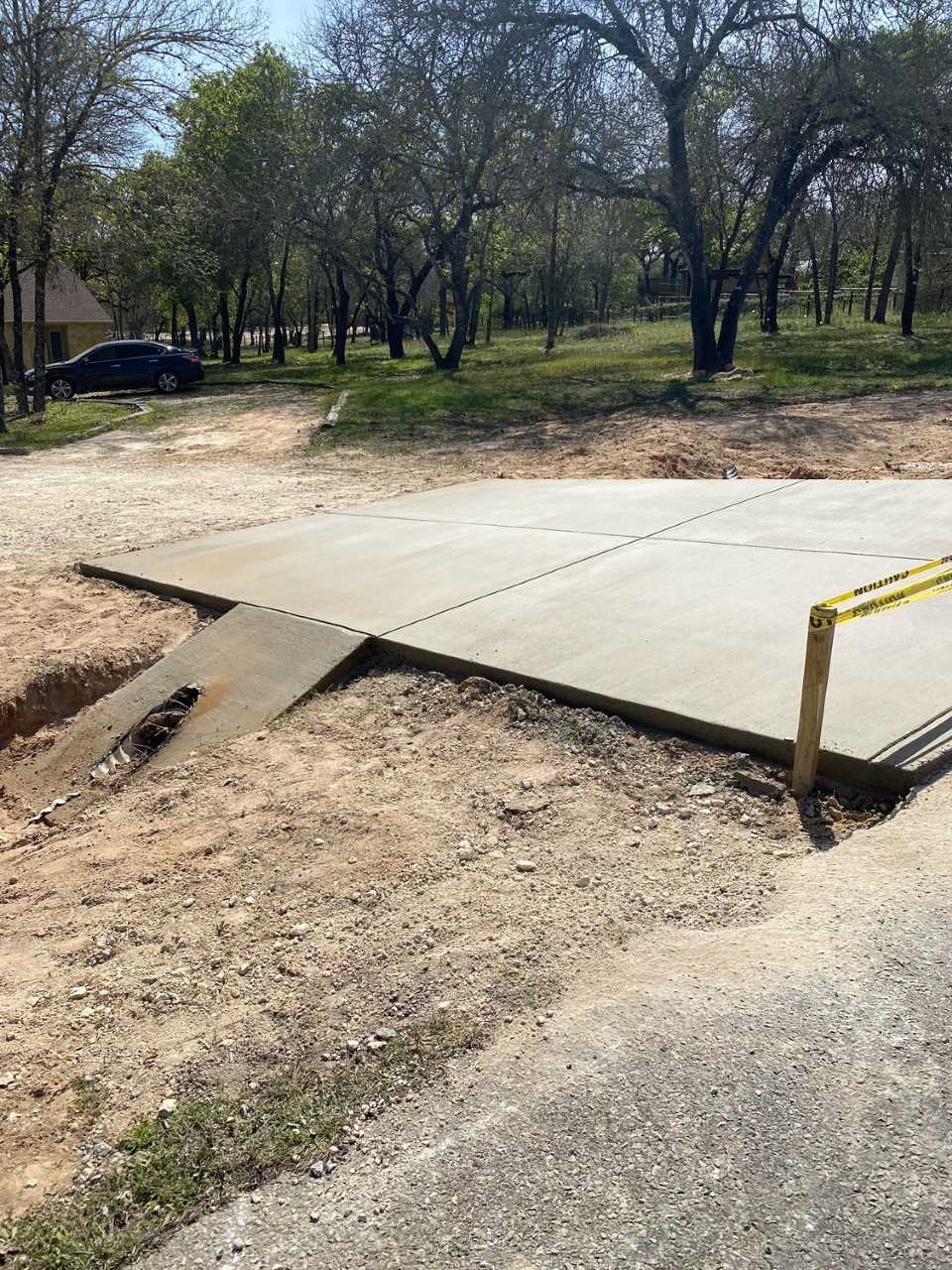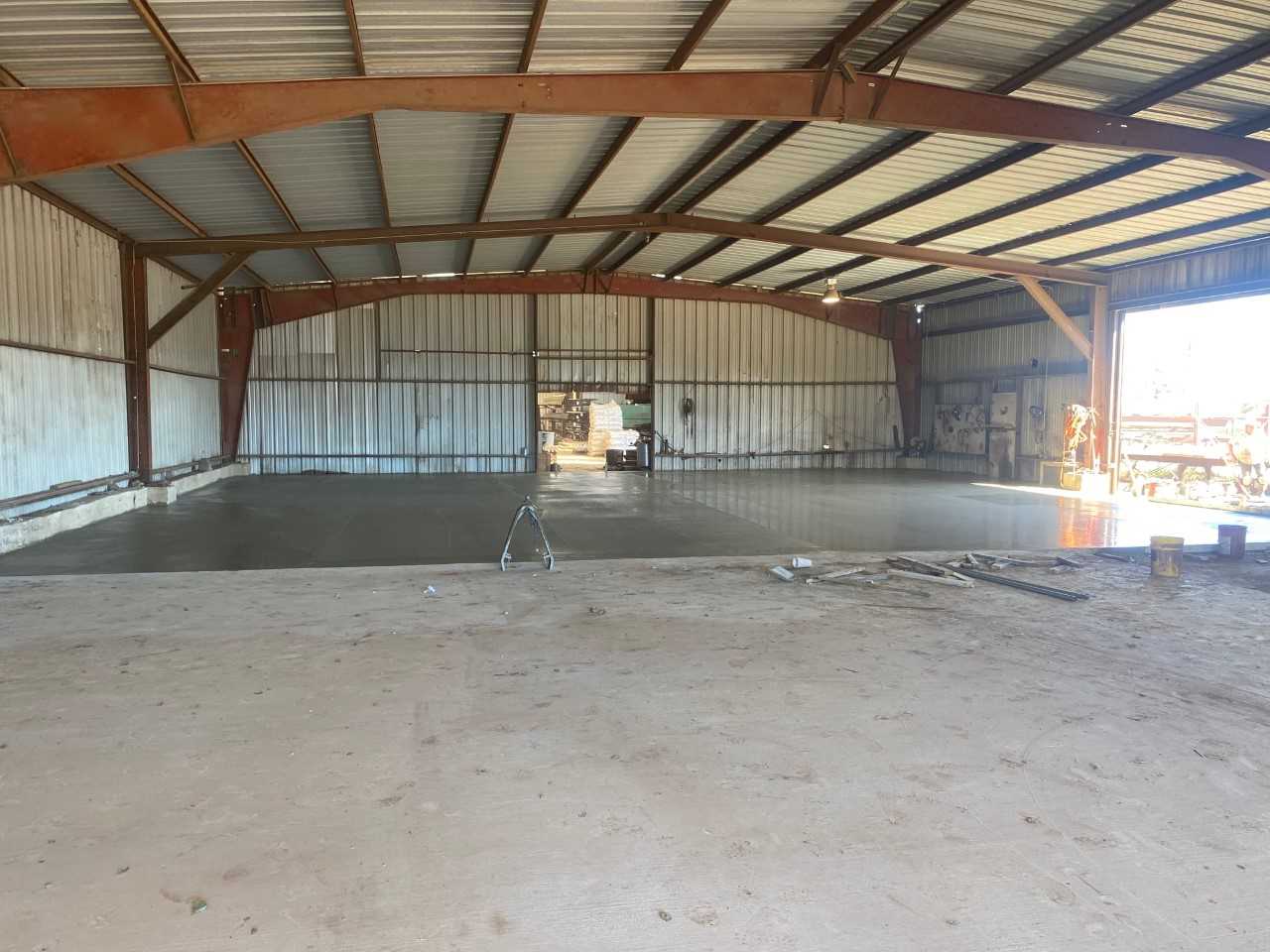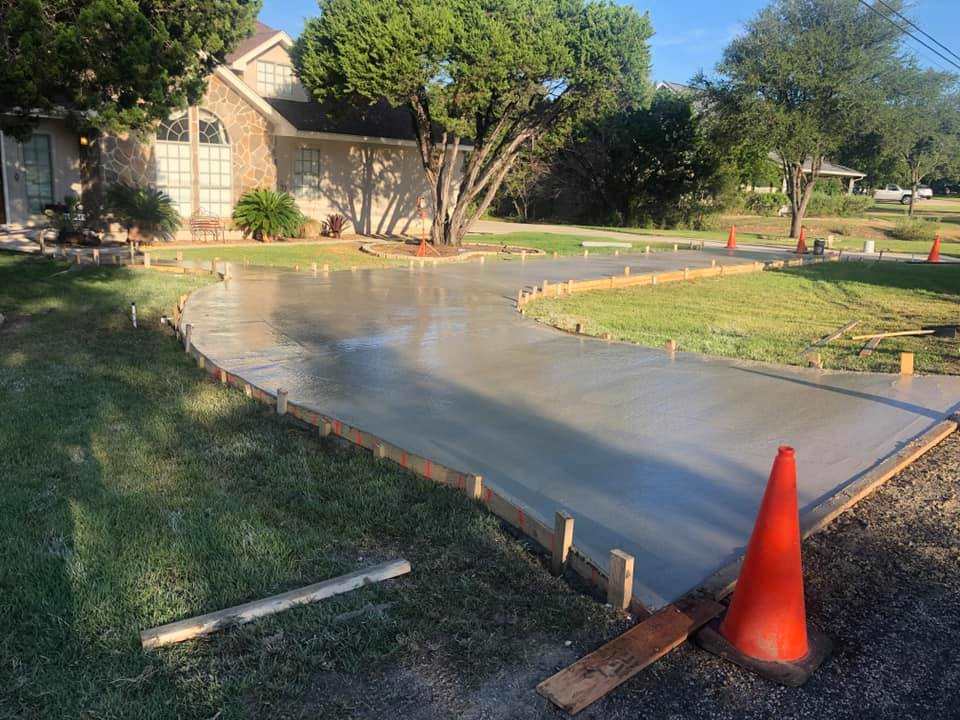 Proudly serving both residential and commercial clients in San Antonio and surrounding areas.
Do you need a new commercial concrete parking lot or a residential concrete driveway? Possibly considering setting up a budget for your project?  This isn't a problem, we can help nail down the numbers and get the job done within budget. For instance, we can install a new concrete parking lot or repair existing concrete potholes anywhere in San Antonio. That's right, we also do concrete repairs for your commercial parking lot.
Naturally, from the design phase to budget and finished product, our team has the experience it takes to complete any project.  Anything from school concrete sidewalks to church concrete parking lots, we have the knowledge and experience it takes to tackle your commercial project from start to finish.  Ideally, clients with an existing plan are easiest to estimate and execute, but if you need guidance with your project, we can provide our years of experience as a guide. 
Tired of that old dirt road?  Are you thinking about a new concrete driveway? Obviously, we can help with that as well; concrete is a fast process and long-lasting. We are the best concrete contractor in San Antonio and committed to our customers.
Give us a call at (830) 253-5737 to discuss your concrete project.  If you would like us to contact you, please complete the contact us form and we will call in 24 hours or less.