Welcome to OSO Construction! OSO is a Demolition Contractor offering commercial & residential projects serving San Antonio, La Vernia, Floresville, Poth and Seguin.  We can do any demolition project from a burnt house demo to an interior office demolition project.  Possibly, you have an old swimming pool that is no longer in use, we can complete a pool demo quickly and make your backyard look good as new in just a few days.  Both fiberglass and concrete pool removal is a quick and easy process, when you hire the best demolition contractor in San Antonio. 
As a result, we specialize in all types of commercial and residential projects from pool demolition and pool removal, house demolition, concrete demolition, mobile home demolition, fire demolition and patio removal in San Antonio and surrounding areas. Naturally, being the best demolition contractor in San Antonio, we can handle a small concrete patio removal or a commercial interior demolition project. Naturally, no project is too big or too small for us.  If you can think of the demolition project, we have probably done it.  Most mobile home demolition projects are completed in under 5 days.  At OSO, we take pride in customer satisfaction and getting the job done right, the first time!  In fact, many of our demolition projects are referrals from past clients.  That's right - referrals!  Taking pride in doing the job right, the first time is the key to repeat customers. 
So why not give us a call us to discuss your demolition project needs - 830-253-5737!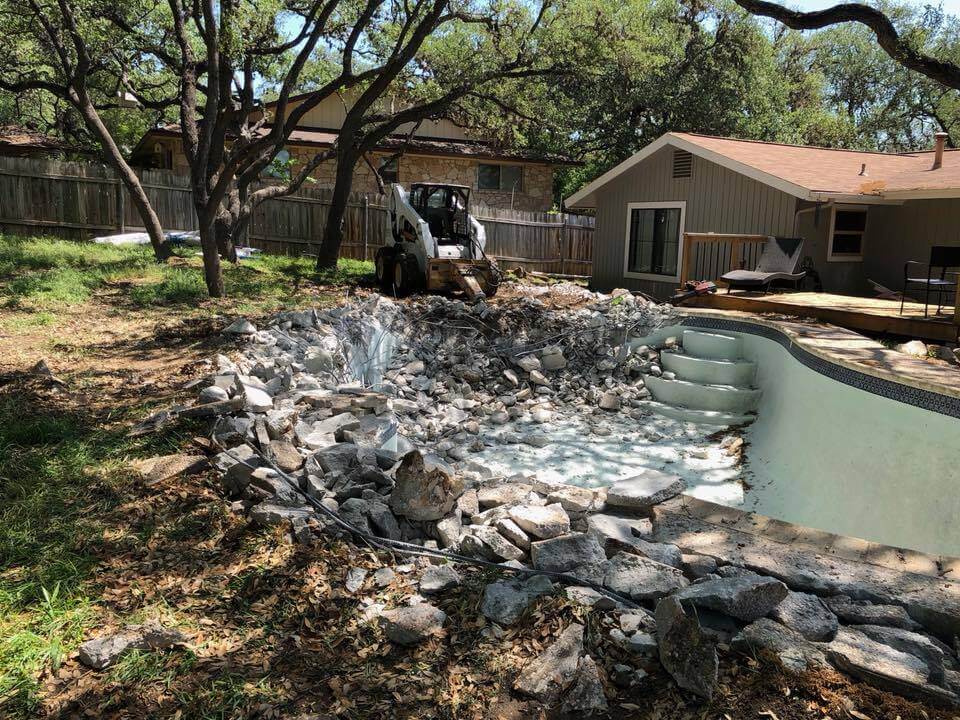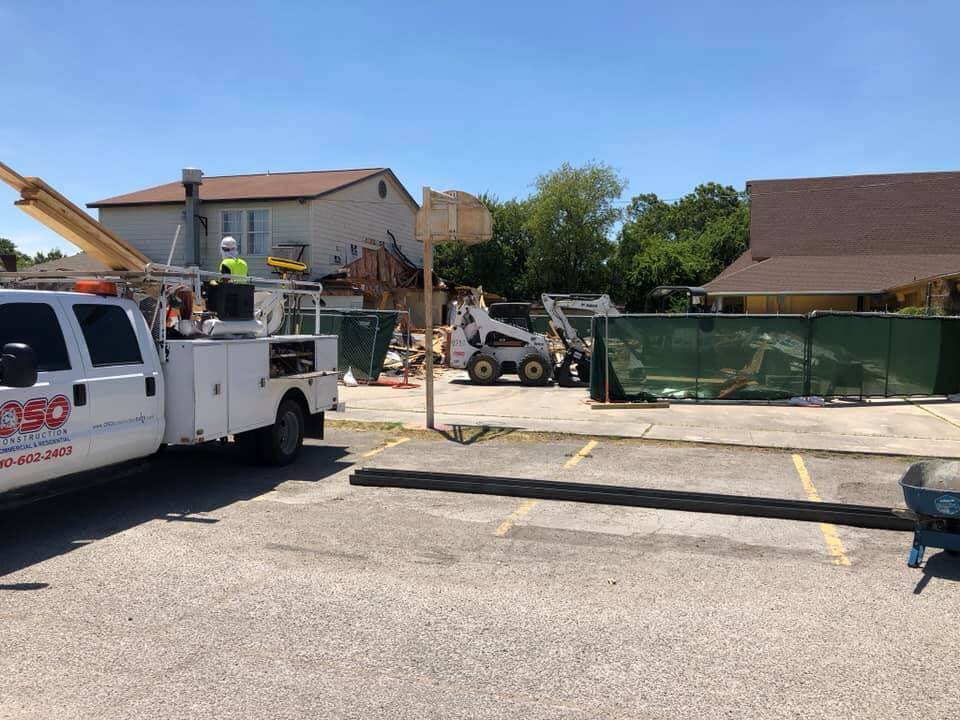 Demolition Contractor Services
If you don't find the demolition service you're looking for, don't worry; call (830) 253-5737, and we can probably tackle it.  If you are visiting after hours, please complete the Contact Us Form and we will follow up with you, ASAP!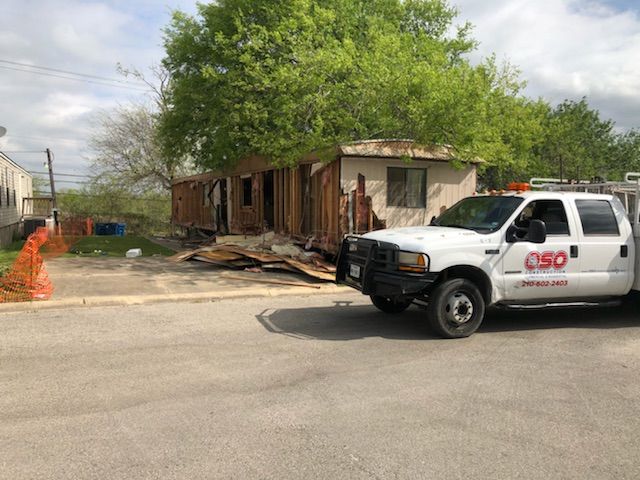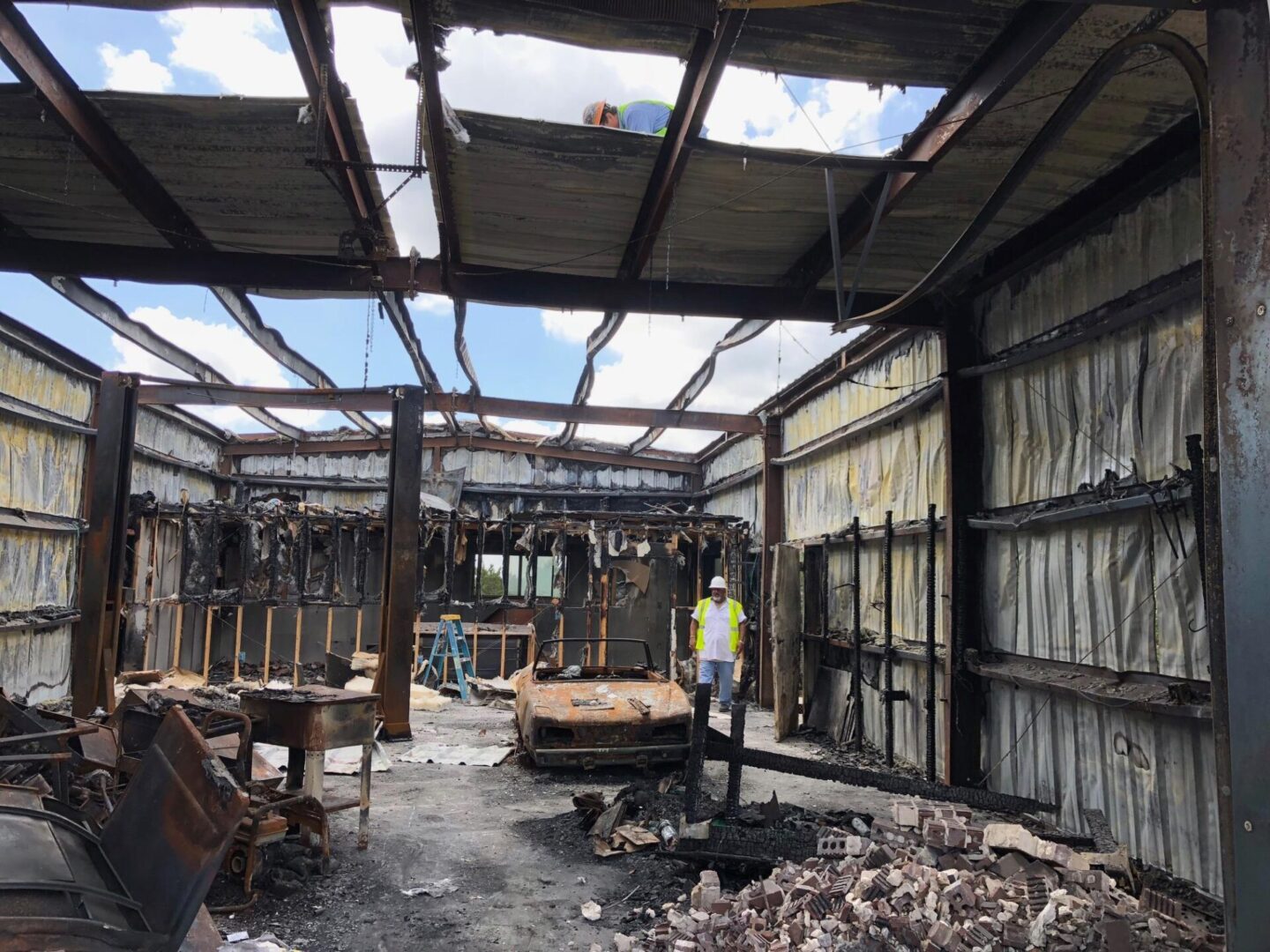 Do you have a vacant house that needs to be demolished? How about a swimming pool that needs to be removed? Obviously, we can also help with fire-damaged homes, making the process easy and fast!  With over 20 years of commercial & residential demolition experience, we can demolish just about anything. 
As a result of our new normal, we are now offering remote quotes – send us a picture of your structure, and we can provide an estimate based on the pictures and measurements.  Naturally, a site visit is always the best way to go - which we offer as well.  
Residential homes and structures to be demolished are frequently located next to other occupied homes. As a result, it's essential to keep noise, dust, and disruption to a minimum while completing the demolition work promptly. For this reason, we always use specialized dust suppression equipment and water-efficient misting devices to minimize the effect on nearby residents when completing a demolition project.
Mobile home demolition is one of our specialty projects.  We can get them done in a matter of days.  From the permit process, to demolition and clean up, we can have your project done in no time. 
Above all, this ensures that dust and other debris do not migrate outside the demolition site.  Why not give us a call at 830-253-5737 or text us at 210-602-2403.  If you would like us to call you, feel free to fill out the Contact Us Form.
Pool Demolition & Removal
Have you been thinking of removing that unwanted or unused pool?  At times, for various reasons, homeowners decide to remove their pools rather than fix or repair them. Perhaps it's the maintenance or the cost of renovation and repairs.  Maybe it is a better utilization of the area, or the kids have grown and moved away, and it is no longer used.  Either way, we can help.  Pool demolition and removal is our specialty.  With over 20 years of pool demolition experience, we can tackle just about any pool demolition.  
Regardless of the reason, we can help remove that unwanted swimming pool!  Being San Antonio's top demolition contractor, we are ready to serve you.  Contact us today to discuss your pool demolition project, from start to finish - we can be done in less than a week.  Say goodbye to that eye sore and HELLO to a beautiful relaxing yard! 
Inground Pool Removal 
Pool Liner Removal 
Pool Excavation 
Fiberglass Pool Removal and Demo
Complete the online form and allow us to contact you:  Contact Us Form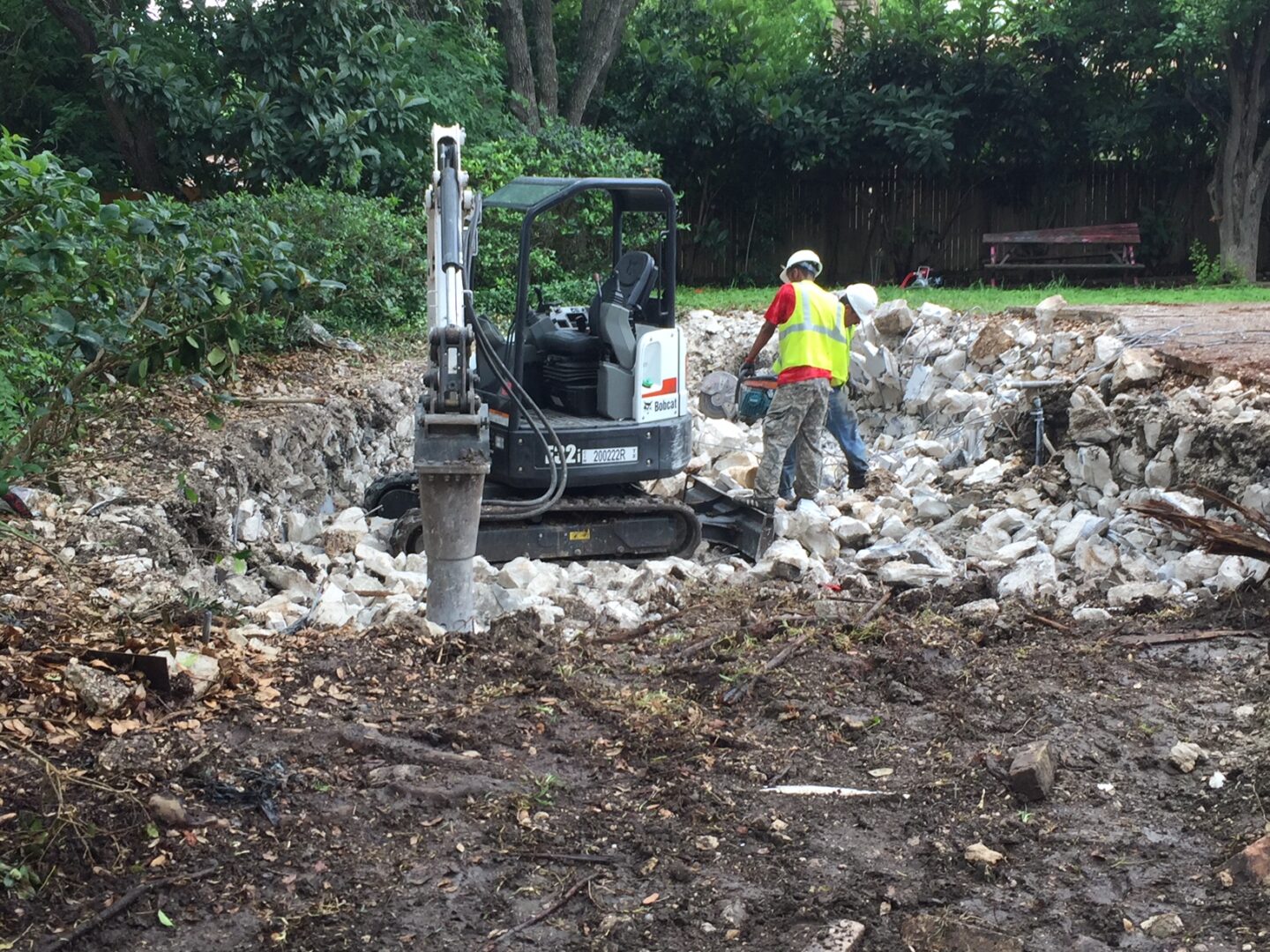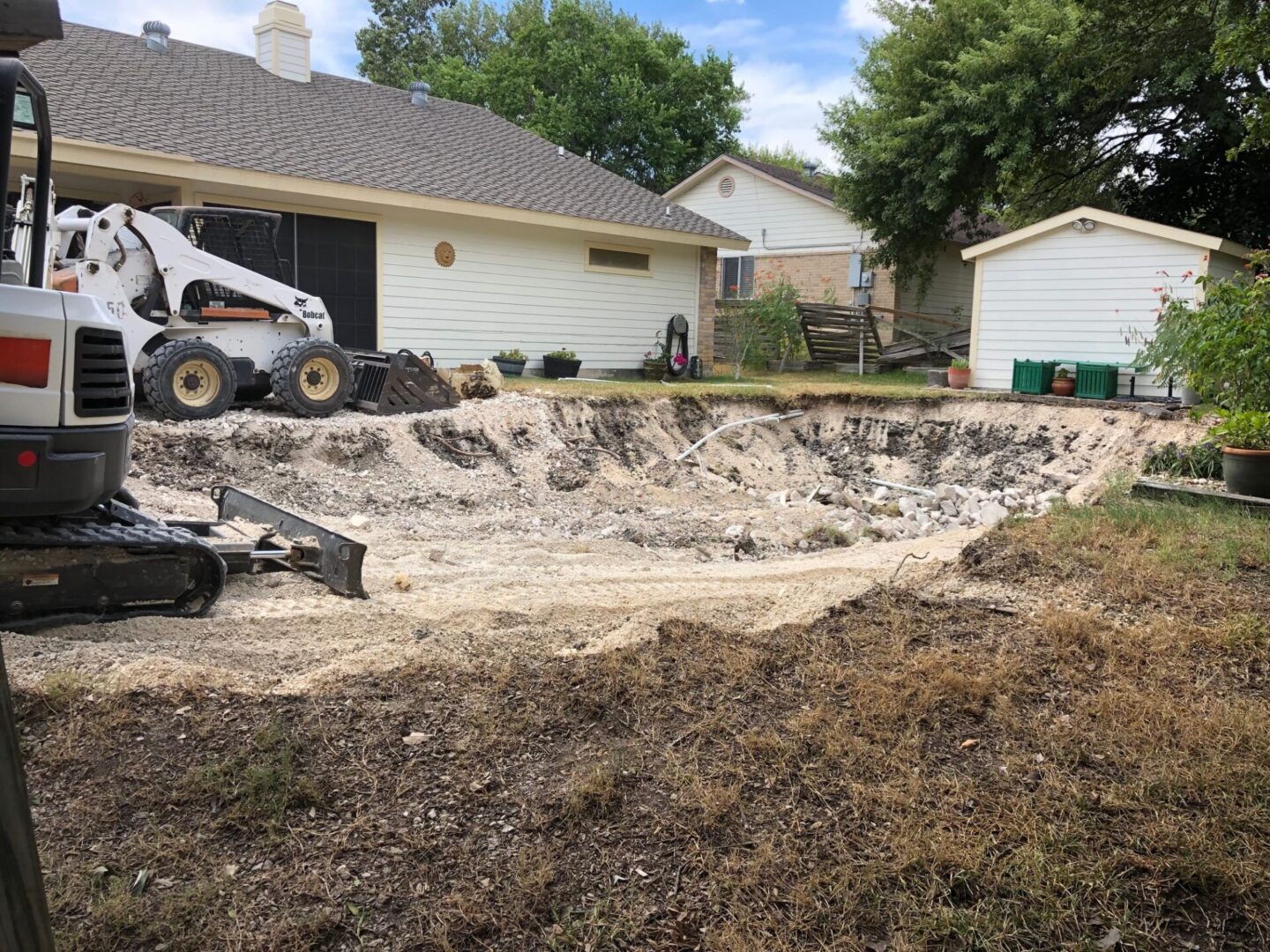 Demolition Contractor FOCUSED on Safe and Secure Work
When you hire OSO Construction as your demolition contractor, you are ensuring overall safety. Our team at OSO is consistently recognized and referred by commercial construction companies for our reputation as a top demolition contractor in San Antonio. You can rely on us for effective and efficient structural demolition. Our machinery is well-suited for most building demolition projects and is one of the leading demolition specialists in San Antonio, Floresville, and La Vernia. We are known for completing projects on time while adhering to budgetary constraints and safety protocols.
Being from the area and a part of the community is important to us, to that end, we are a proud member of the La Vernia Chamber of Commerce. 
Furthermore, we are proud of our A+ Rating with the Better Business Bureau.