Metal Building Contractor
Commercial and Residential
Choosing OSO Construction as your metal building contractor is a sound investment in your company's future. If you have damage to your metal building, we are your GO TO Contractor for the repair.  We have repaired just about every kind of damage to metal.  If you are working with your insurance company, that's not a problem, we have done that as well!  From new metal buildings to repairs and additions, we can help with any type of metal building. 
Likewise, if you are working with Veterans Administration funding, we are approved builders.  Call us to discuss your project or complete the Contact Us Form.  We have worked with the Veterans Administration for years from building new custom homes, to adding ADA ramps and updating existing homes to meet the needs of Veterans across Texas. 
We can also build a small metal building (metal man cave) on your property for storage requirements. Serving the San Antonio, Floresville, La Vernia, Seguin and New Braunfels areas. 
Call us for a quick phone discussion of your project at 830-253-5737 or submit a Contact Us Form and we will call you as soon as we can!   
We are a proud member of BBB and La Vernia Chamber of Commerce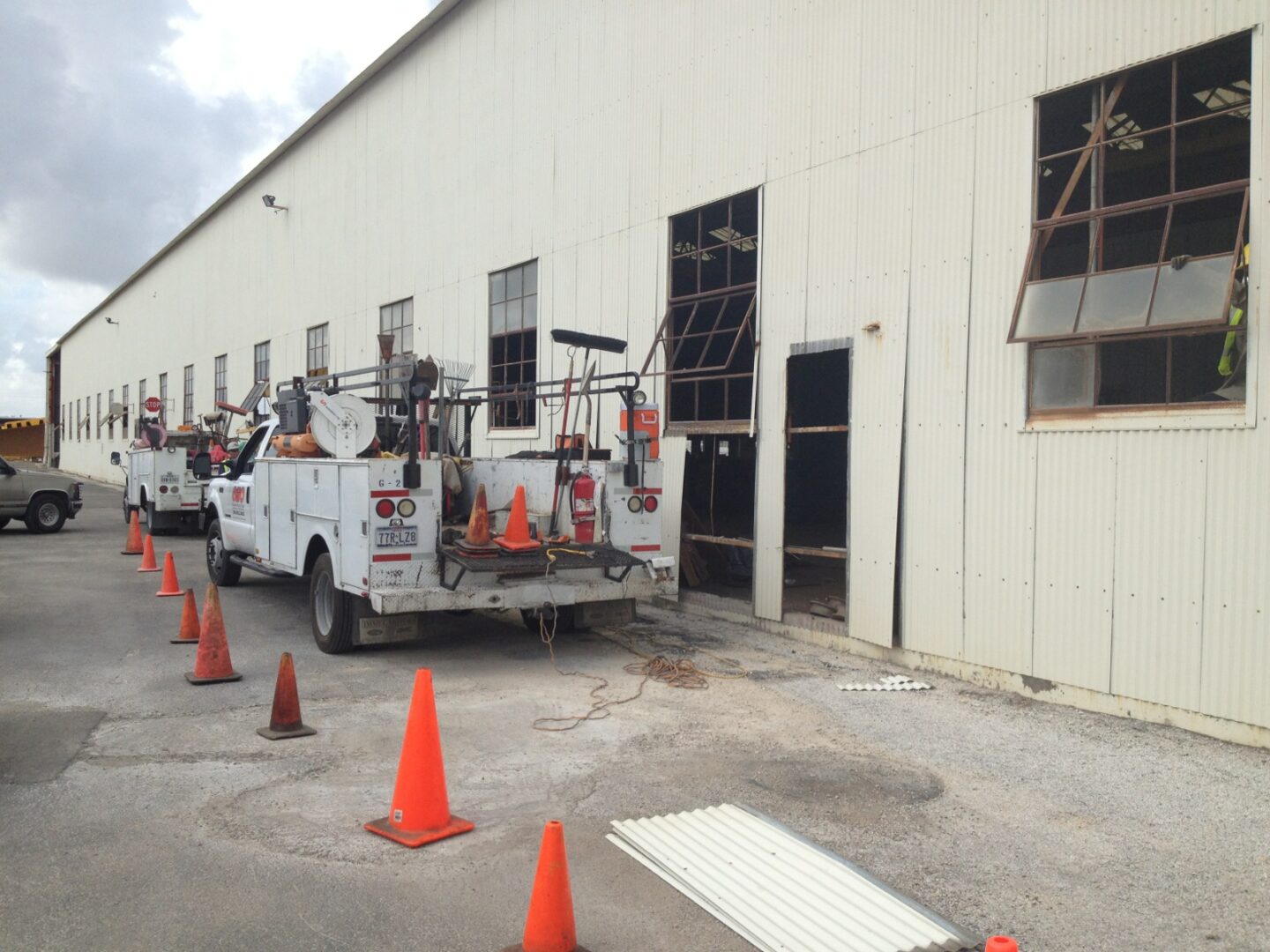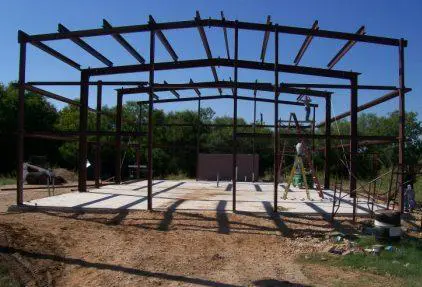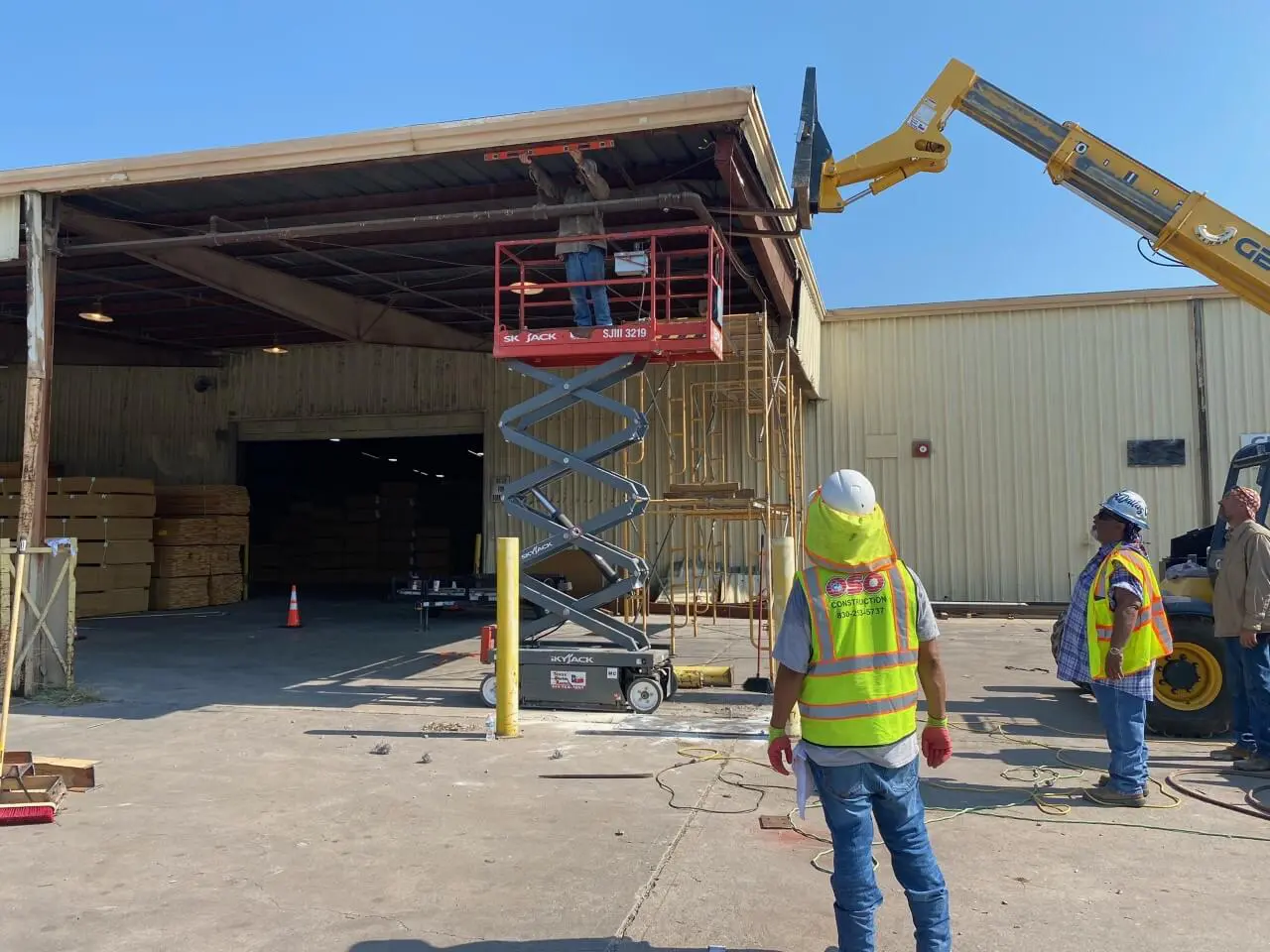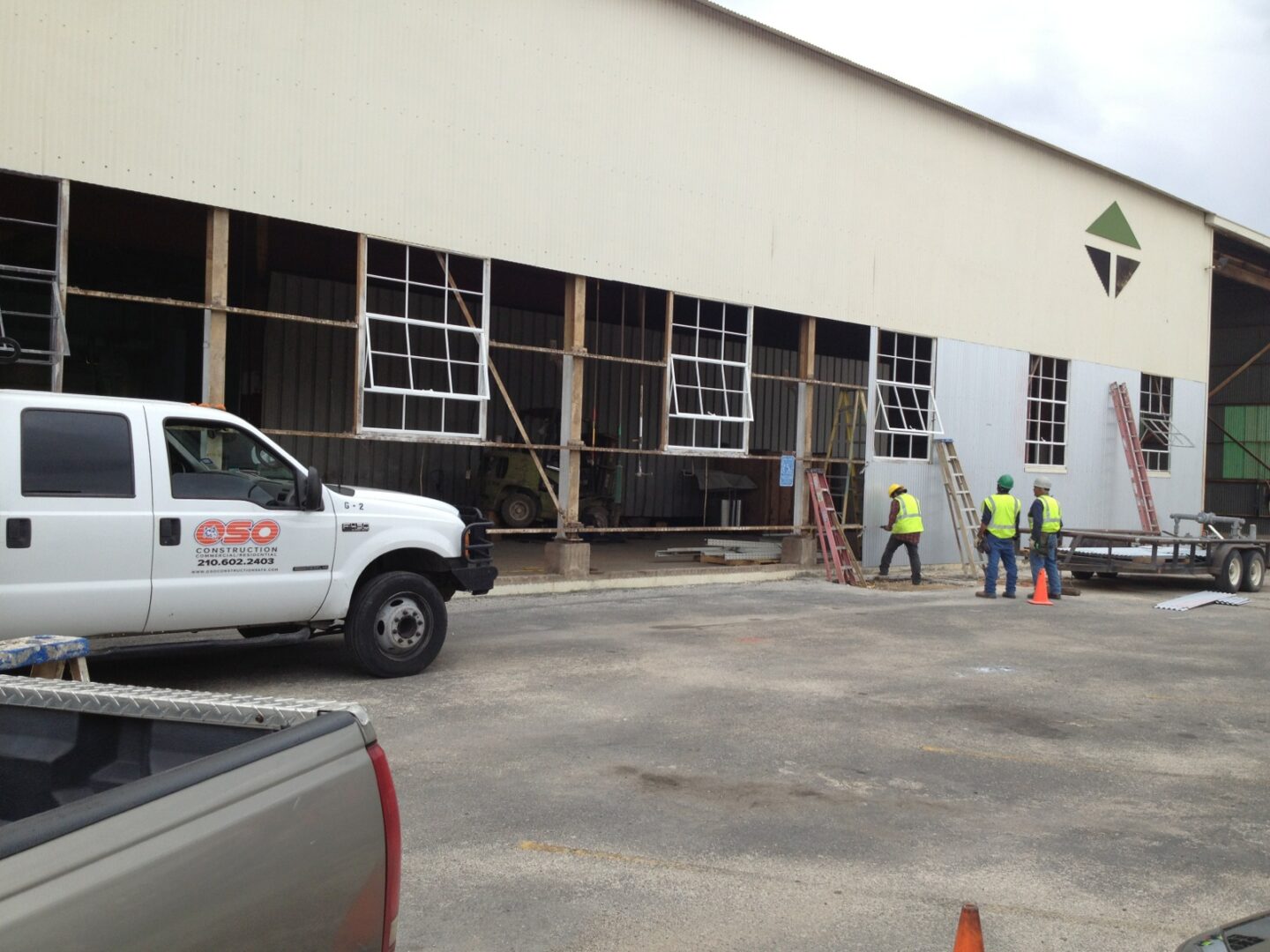 Metal Building Contractor
We can customize the look of your metal building by incorporating stucco, wood, masonry, or large windows for a storefront while keeping the design simple and the project affordable.  Insulation is a must in south Texas, so be sure to discuss how your building will be used over time.  Doors are also offered, either roll up electric doors or standard walk doors.  Whatever your need is, we can customize the building to fit your needs. 
Do you have a metal building that has been damaged by a truck or a forklift?  Naturally that is a repair we can handle. 
With over 20 years of experience in the construction of metal buildings and repairs, you can be confident that your project will be completed on time and within budget. We pride ourselves on the work done the first time correctly! 
As a result, we are your go to metal building contractor in San Antonio and Wilson County (La Vernia, Floresville, Adkins and Seguin).  Call us to discuss your project:  830-253-5737
Why Opt for Metal Buildings / Garage?
More business owners are choosing commercial metal buildings to construct their retail stores, strip malls, mini-storage, office buildings, metal warehouses, and distribution centers than ever before.  Metal buildings for commercial use have superior strength and are far easier and faster to construct than conventional building materials. 
For this reason, we have become San Antonio's top metal building contractor.  La Vernia and Floresville - we have you covered as well - we can build the metal structure that fits your needs.  From a mother in law cottage to a man cave, we can customize the space that fits your needs.  Most builds can be done in a matter of weeks.  We can provide a turn key project that includes the concrete slab, electrical work and even HVAC.   Call us:  830-253-5737!
If you would like to schedule an in person meeting, you are welcome to stop by our office located at 4013 CR 342, La Vernia, 78121.
Our Services Include:
Commercial Metal Building
Commercial Parking Cover
Residential Metal Garage
Residential Metal Car Port
Metal Building Repair 
Metal Garage Door Repair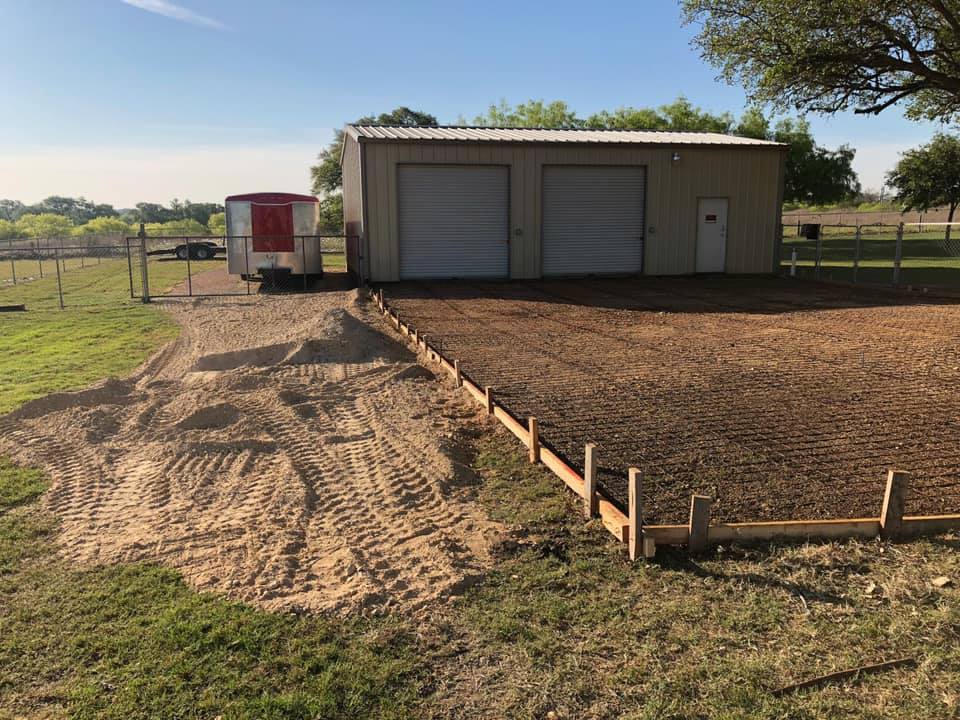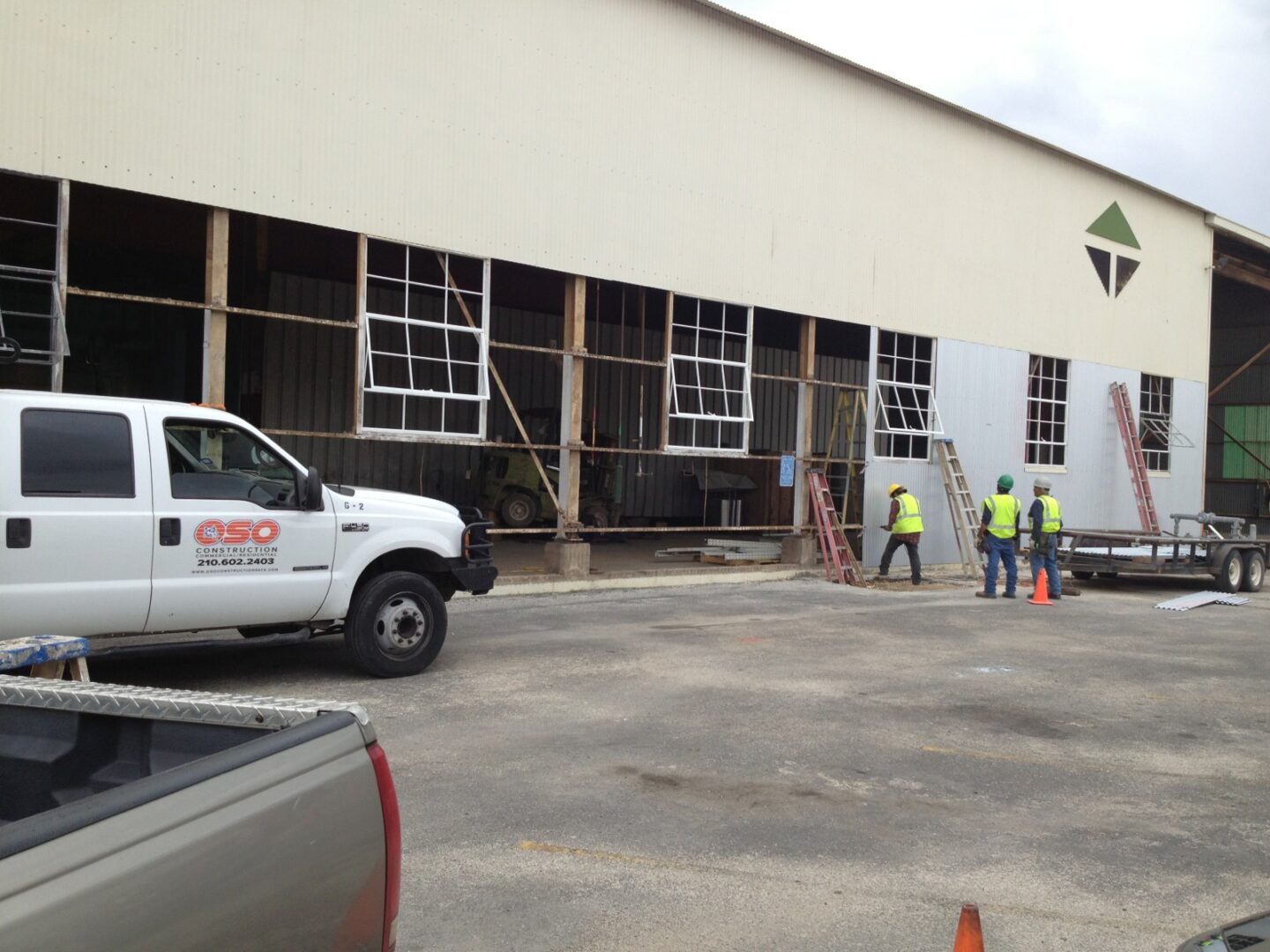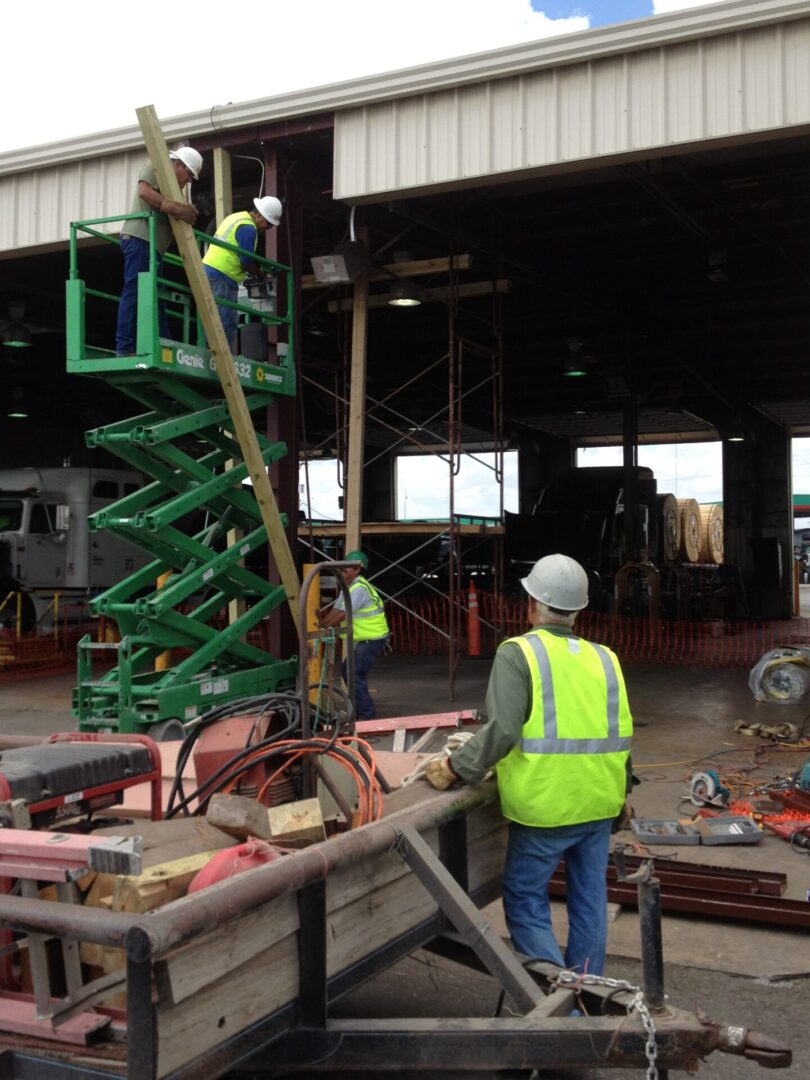 Has your metal building been damaged?  We can help repair almost any damage. From metal awning damage to expansion, we can help.  With over 25 years of construction experience, we can tackle just about any metal building damaged you may have. 
Has an 18 wheeler taken out a wall or a door?  File and insurance claim and we can help.  We can remove the damaged metal, repair the frame and install new materials.  Your building will look good as new in no time.  Call us today for an estimate 830-253-5737.