General Contractor
Commercial & Residential
General contractor serving San Antonio and surrounding areas.  New custom homes, metal buildings, concrete, asphalt paving and more! 
OSO Construction is a local general contractor serving San Antonio and Wilson County.  Consequently, we offer a wide array of services. Naturally, you may think, wow, you guys do it all.  As a result of 25 years in the industry, you are right - we can do it all! So why not give us a call to discuss your project.
Therefore, we can do anything from new builds, concrete driveways, new metal buildings, metal building repairs, custom home builder, concrete sidewalks, concrete parking lots, concrete curbs, concrete culvers to swimming pool demolition and removal. As can be seen, we we can do everything from a small office building to a complete demolition project.
Licensed General Contractor
Finally, we are a licensed contractor in San Antonio and La Vernia and believe quality counts over anything. By focusing on workmanship and customer service, we can be your go-to general contractor. so why not let us help you with your construction requirements.
Key general contracting work: ground up build, renovation projects, demoliton, concrete, asphalt paving, you name it, we do it!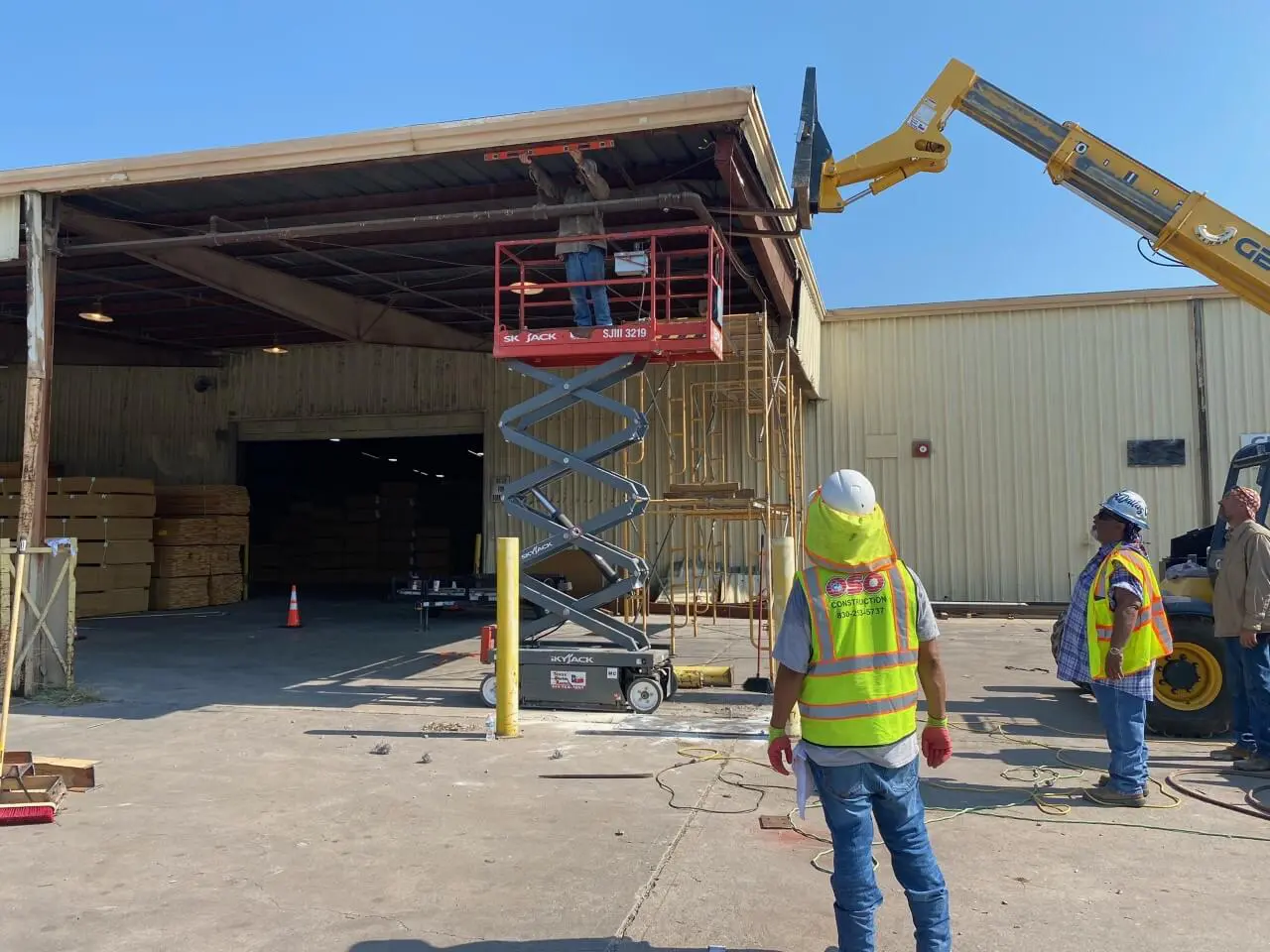 New Construction
Metal Buildings
Concrete Parking Lots 
Asphalt Parking Lots 
Base Parking Pads 
Demolition Contractor
Playgrounds 
Concrete Curbs
Concrete Sidewalks
Commercial Interior Remodel 
Custom Home Builder 
Commercial Metal Building Repair
Furthermore, we serve all of Bexar and Wilson County – San Antonio, La Vernia, Floresville, New Berlin, New Braunfels, Seguin, and Poth.  Likewise, we hold licenses in San Antonio and La Vernia as a general contractor.  With that, we can tackle just about any project you have in mind.
If you need help with a different kind of project, call us at (830) 253-5737 to discuss or please send a request, and we will contact you within 24 hours.